The Mars Rovers are a band founded in 2017 in Portland, Oregon.
The Band
Shawn Patterson, lead vocals and 12-string guitar
Larry Dean Roberts, guitars and vocals
John David Duncan, keyboards and vocals
Richard Kiely, bass
Chris Moran, drums
The Crew
Skip Landis, Sound Engineer
To contact the Mars Rovers write to richard@homerungraphics.net or leave us a note on our Facebook page.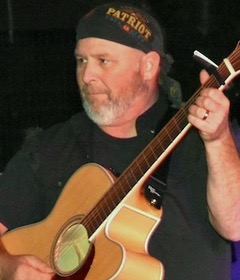 Shawn Patterson
Lead vocals and guitar
Shawn has been singing and playing guitar since he was a teenager in Sacramento and the San Francisco Bay Area. He moved to Oregon in 1990 to pursue a not-so-glamorous career, but that itch to play music came back and Shawn is happy to be performing again with the Mars Rovers.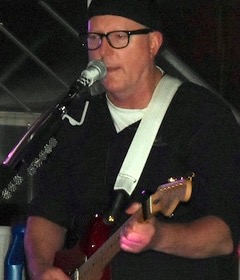 Larry Dean Roberts
Guitars and vocals
Growing up in Southern California during the '60s and '70s, Larry was exposed to classic rock in its early stages. He formed the band RAWX with his friends while honing his mastery of the D chord and butchering every KISS song they could. Larry played in and around Southern California in the '80s and '90s with Visitor and chased the rock 'n' roll dream every teenager has, only to find out 6 million other kids have the same dream. Larry Dean moved to Portland in 2000, and he and his fellow Mars Rovers hope to bring back a little of those teenage classic rock dreams.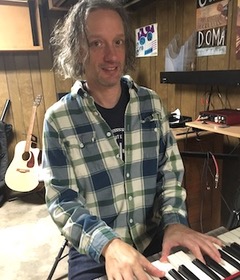 John David Duncan
Keyboards and vocals
J.D. grew up in Spartanburg, South Carolina, where the local musical heroes included bluesman Pink Anderson, 1950s rockers the Sparkletones, and the Marshall Tucker Band. The last time he played in a rock and roll band, prior to the Mars Rovers, was in 1989. He spent most of the 1990s in the Pacific Northwest, then moved to California for work during the first Internet boom. He returned to Portland in 2016 with a wife and young daughter in tow. By day he works as a senior software engineer at Oracle Corp.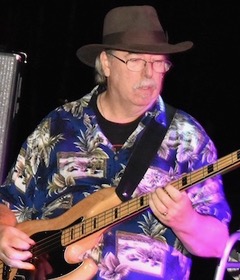 Richard Kiely
Bass and Cat Herding
Richard has over four decades of experience as a bassist with eclectic taste, a great ear and the ability to distinguish that sometimes less is more. He played in the L.A. area in the '70s and early '80s, citing influences including the Allman Brothers, Led Zeppelin, Rush, YES, and Steely Dan. Moving to the Northwest in 1995, Richard settled down to raise a family and continued to practice diligently until the time was right to resume his passion for music. With short stints in two local bands, he re-honed his skills and actively sought out bandmates who wanted to play music that was a cut above the norm. He's grateful to have been a part in assembling such talented musicians and terrific people to play music with, and looks forward to sharing a stage with his new friends.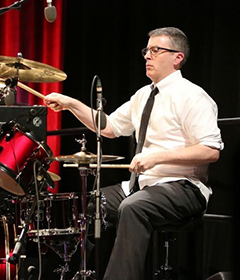 Chris grew up near Chicago and has been playing drums since he was 6 years old. He has played almost every style of music, from heavy metal to Latin jazz. At age 18 he toured the U.S. with Mary Wells, the "Queen of Motown," and he later played around the Chicago and Detroit areas with hard rock and punk bands that included the Dive Kings and the Osaka Orangeade Concern. After college he pursued a more secure day job, and he eventually settled in the Portland area with his wife and daughter in 2011. He plays locally with an '80s rock band called Members Only, jams with a host of other projects, and has recently started recording in his home studio.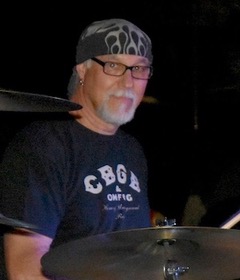 Skip Landis
Sound Engineer
Skip joined the Mars Rovers in 2017 on drums, but now he has moved from the back of the stage all the way across the room to the sound board. Skip has worked as a drummer since the 1970s and as a recording engineer since the 1990s. He produced and mixed the first Mars Rovers demo recordings in December 2017.